How To Sell Your Home And Not Leave An Inheritance
Nowadays there are a lot of people who are looking for new ways to get rid of their properties before leaving an inheritance to their loved ones. It is a difficult situation, but there are strategies that can be applied to make some money on your sale and not leave a financial burden to your family. In this post we will show you how to sell your home and not leave an inheritance easy and simple.
No matter the reasons why you do not want to leave an inheritance. Be it family problems, lack of close relatives or simply wanting to enjoy your money before you die. Thousands of citizens today choose to sell their house rather than pass it on to their children.

Let's take a look at the main strategies to sell a house quickly and not leave an inheritance to relatives. So that you always have all the information you need to make a responsible decision.
How To Sell Your Home And Not Leave An Inheritance
Tips To Sell Your Home And Not Leave An Inheritance
The first thing is to be sure of the ownership of the property. If you do not have the title under control, then all other efforts are useless. If you do not have clear title, there are several companies that offer services to help you clarify the legal status of the property before selling it.
Once you have clear title, there are several strategies to maximize the financial benefit you get from selling the property. One of the first things to do is to determine the actual value of the property accurately. 
This means asking several professional experts to determine the actual value of the property and to learn what prices are being achieved in the market for properties similar to yours. Establishing a fair price will help maximize the financial return and eliminate the possibility of losing a lot of money.
Wanting to sell your house fast and for cash?
Look no further Cash Deals today is one of  the best cash home buyers in Chicago, we are nationally recognized for buying properties in any condition in less than a month. We buy houses in Chicago at anytime and in any conditions, don't wait any longer and call us at 312-286-0752 to start this new phase in your life. 
Click Here
Is It Possible To Leave Someone Without An Inheritance?
If a person does not want any of the relatives who would be entitled to inherit to receive his or her assets, he or she may resort to disinheritance, which is a testamentary disposition ordering that a legitimated person be deprived of all or part of his or her inheritance.
However, it is necessary to clarify that all persons, depending on the country. Have the right to inherit. Therefore, if you want to avoid this situation, try to leave a clear will where you indicate that your will was never to inherit your assets to any relative.
How To Sell Your Home And Not Leave An Inheritance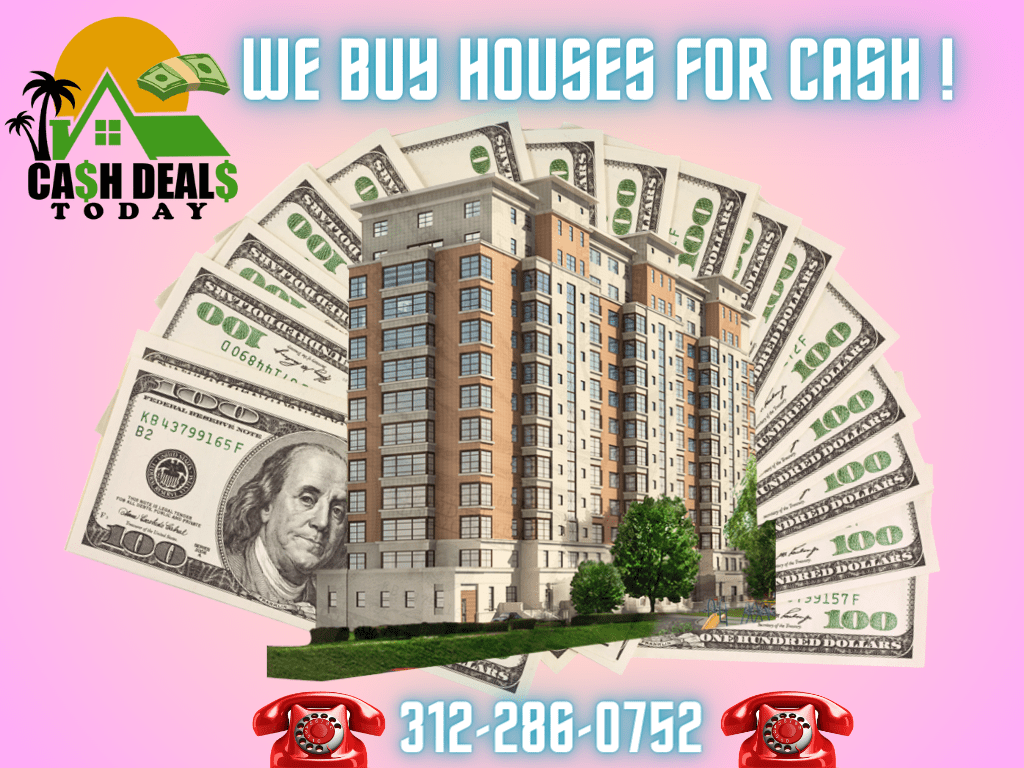 How To Sell Your Home And Not Leave An Inheritance
Conclusion: Sell Your House And Leave No Inheritance.
Finally, there are several simple ways to sell a property effectively without leaving an inheritance. Online advertising is becoming more common and can be a good option for those who do not have enough capital to invest in a more commercial advertising campaign. There are a variety of websites that offer free services to advertise properties and set reduced rates for those looking to promote more aggressively.
While it can be difficult to decide to dispose of a property before leaving an inheritance. By following some of the strategies mentioned here, you can achieve a good return on the estate knowing that your family will not be burdened with the financial weight of your decision. Since individual financial situations vary widely, there is no one-size-fits-all solution; however, by applying some basic strategies set forth here. You will have peace of mind knowing that everything has been done correctly. Hope we have helped you in learning how to sell your home and not leave an inheritance